Order Flowers now for guaranteed delivery before David's visitation.
David Nelson Kilbourn, Sr.
David "Dave" Nelson Kilbourn, Sr., 68, gained his heavenly wings on Monday, January 3, 2022, at Annie Penn Hospital.
A private memorial service will be held at a later date with his immediate family.

Dave was born on September 9, 1953, to the late Frank, Sr. and Marceline Kilbourn. He was a great husband, father, and grandfather, who was also kindhearted, strong-willed, hardworking and funny man, who loved animals and children. One of his proudest moments was when he saved a baby girl from drowning after she was thrown off of a bridge in Syracuse, NY. He will be remembered by his wife for his love of riding in the car and his eyes. David was always willing to do anything for anyone in need and he will be dearly missed by all of his family.

In addition to his parents, he was preceded by seventeen brothers and sisters. He is survived by his wife Kitty Kilbourn; children, Donald Smith, Amanda Kilbourn, Clay Kilbourn, David Kilbourn, Jr., Teayona Kilbourn; grandchildren, Lasean Kilbourn, Jacklynne Coles, Da'sean Kilbourn, William Kilbourn with two more on the way; step-grandchildren, Lamar, Laylani, Janiah, Danae, and Joniecia; brothers, John Kilbourn and wife Alice, Frank Kilbourn, Jr.; sisters, Antoinette Kilbourn, Lorraine Suressi and husband George, Jean Fyfe in addition to numerous nieces, nephews and other extended family.
To plant memorial trees or send flowers to the family in memory of David Kilbourn, Sr., please visit our flower store.
---
Guestbook
A photo was added for David Nelson Kilbourn, Sr.
ryan mcclary Jan 6 2022 9:47 AM
R.i.h old man uncle u were a delight to be around ur laugh ur smart comments lol and I will never forget ur stinky feet lol ur a angel now and I know u are watching over everyone u will never be forgotten 💖 ur memories will live on forever I know u are enjoying the company of all ur loved ones up there r.i.p uncle Dave u may be gone but never will be forgotten love u always and forever
Liza kilbourn Jan 6 2022 8:39 AM
Dave always had a great sense of humor and a laugh that was all his own. He will be greatly missed by all who had the pleasure of knowing him.
John & Alice Kilbourn Jan 5 2022 11:07 AM
Dad here a pic of all of your grandchildren from me. Will was always a papa boy
Clay Jan 5 2022 10:33 AM
Dad I was by your side every day until you passed fighting for your rights and making sure you where cared for every step of the way while people wanted to push you off the earth before you where ready I was there I didn't let it happen I let you go on your own time and you I made sure you went peacefully you trusted me with making the decisions for you and I did everything right by you. I fought for your rights while you where sick and I'm fighting for your rights now that your in heaven I know you choose me to take care of you bc you know I don't care what no one thinks and I don't back down for no one. I know you wanted to be here to see nova come in to the world but god needed you in heaven don't worry nova will know you and I told you I will make sure mom is taken care of don't worry dad you know I keep my word as well you will be missed my your grandchildren and me. I know your looking down on us now your our angle.
Your daughter clay Jan 5 2022 10:22 AM
GOD took the only hero I ever knew daddy ima miss you so much thank you for everything you done for me and the family love always ya baby girl TT
TT Jan 4 2022 3:54 PM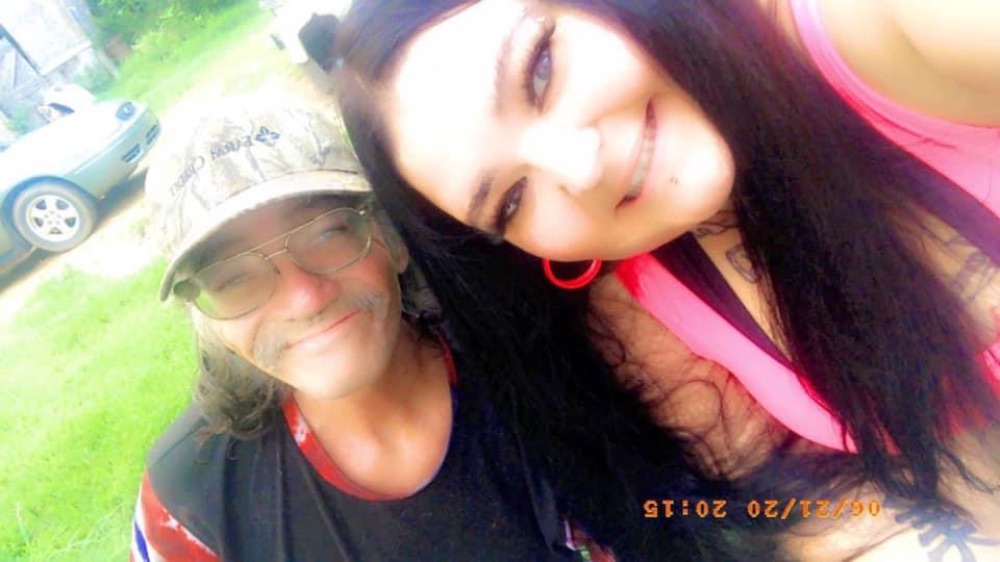 We love u uncle dave u will be truly missed love u now ur a angel fly high ur the bright star in the sky
Lindy kilbourn Jan 4 2022 1:11 PM
A photo was added for David Nelson Kilbourn, Sr.
Lindy kilbourn Jan 4 2022 1:09 PM